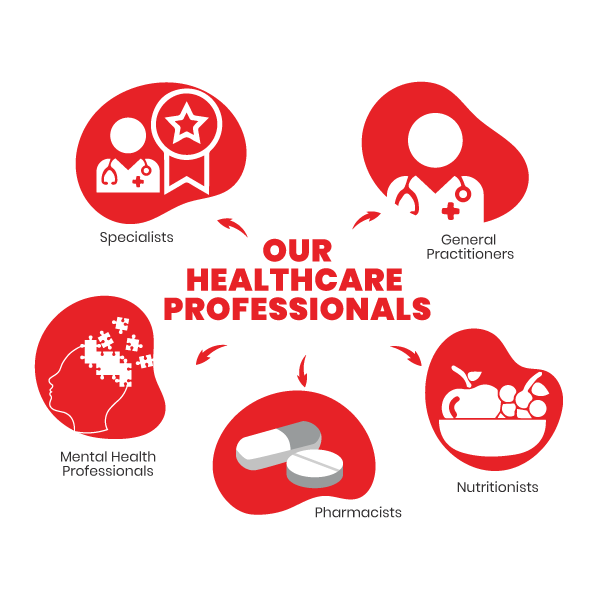 Tap "Ask Our Experts" on Doctor2U app
Click "Subscribe" to complete the subscription process
Select your preferred healthcare professional to start chatting
Feel free to share your medical records or photos of your physical condition for them to understand your query better
After your queries have been attended to, the healthcare professional will end the chat. You may then leave a review about the service
FREE LIVE CHAT WITH HEALTHCARE PROFESSIONALS
Our Live Chat feature allows you to "chat" with our qualified and fully registered Doctors, Pharmacists and Nutritionists anytime, anywhere for FREE*. You may also upload photos or your medical reports to enable our healthcare professionals to better understand any of your health conditions. If your condition is serious, you have the option of requesting for a Doctor through our app at the push of a button via the Doctor House Call feature or consult a Doctor via video through our Video Consultation feature.
IMPORTANT NOTE: For medical emergency, please contact the local emergency authorities or head to the nearest medical facilities available to you.
At Doctor2U, we want and aim to provide you with a seamless and hassle-free healthcare experience from the comfort of your home. Instead of searching for answers on Google, you can now consult our qualified healthcare professionals at your convenience for FREE.
* The live chat service is free for the first month only. After that, there will be a monthly charge at RM 9.90.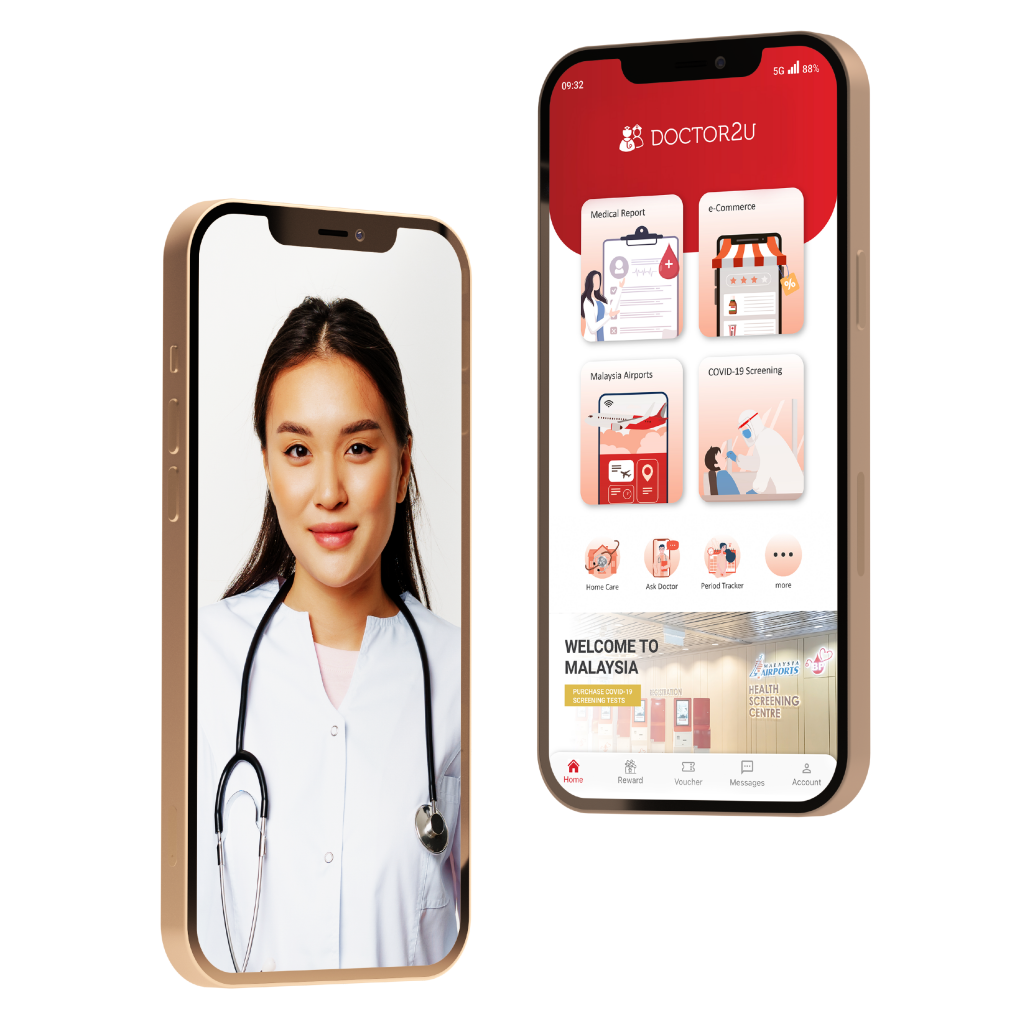 • Consult wherever or whenever you feel comfortable
• Diverse medical specialties to suit your queries best
• Various certified experts with vast experiences are ready to assist you
• Used and trusted by millions of users
• Privacy is guaranteed secure and safe with end-to-end encryption