JOIN US TO BE OUR PARTNER

Doctor2U lets you connect to house-callers in the safest and flexible way possible.
Treat friendly people in your area and help them feel better.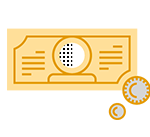 Make great money
You can provide healthcare home visit service and earn as much as you want.
And, the more you service, the more you'll make.
Plus, you'll get paid weekly and your fares get automatically deposited.

Set your own schedule
Only provide home visit service when it works for you.
There's no office and no boss. That means you'll always start & stop on your time—
because with Doctor2U, you're in charge.

Signing up is easy
Sign up today and you'll be on the servicing patients in no time.
Plus, signing up takes less than 2 minutes.
Be sure to have all your valid license, only your application will be approved.
Helping patients. Freedom. Flexibility
If you need any assistance or have any questions feel free to contact our support team.
+6012-5251530 or +6012-7133150 , email us at [email protected]